Get your CPL in 12 months
Clear all your CPL exams in 4 months

Enroll Now
Clear all your ATPL examination in 30 days
Secure a job on the date of joining Flying Training

Enroll Now
Finish your Flying training in India within 8 months.
Flying Training in USA, Canada, Australia, Philippines & S. Africa.

Enroll Now
Flying Training (India, USA, Canada, South Africa, Australia and Philippines)
Eligibility:
• 10+2 with a minimum of 50 percent marks in mathematics and physics or its equivalent
• At least 16 years of age to start pilot training.
• Medically fitness

1. PPL/ CPL/CHPL/AFIR/FIR Flying Training
2. CPL/CHPL/ATPL RENEWAL OR ISSUE TESTS
3. AFIR/FIR ISSUE OR RENEWAL TESTS
4. MULTI-ENGINE ENDOURSEMENT
5. IR ISSUE OR RENEWAL TESTS
6. TYPE RATING

Enroll Now
Enroll Now
director's message
Capt. A S Sidhu
(Ex. Chief Flight Instructor, Ex. Chief Ground Instructor and Ex. Director Operations)

Dear parents and guardians,
Greetings!
At first, we would like to express our gratitude for the trust you have placed in CAPTESSAR AVIATION ACADEMY. We are passing through a tremendously changing age of aviation technology and our younger generation must be accordingly trained. CAPTESSAR AVIATION ACADEMY provides full support to improve their communication skills, critical thinking abilities, moral values and sense of responsibility. We are to make sure that they are given the true knowledge to face the challenges in their aviation career. Our students have entered into all sectors, be it private, public or government. Our combined efforts would bring out not only the best in their careers, but the best in their lives.It is my strong belief that given an opportunity, the students of Captessar Aviation Academy will prove an asset to the aviation industry.
We wish you all trainees a very rewarding experience at Captessar Aviation Academy!
Best Regards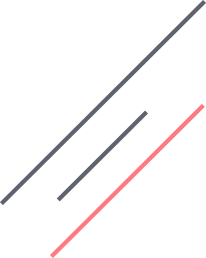 Go at your own pace
DGCA GROUND CLASSES
Explore all of our courses and pick your suitable ones to enroll and start learning with us! We ensure that you will never regret it!
Online DGCA Ground Classes Status
COURSE Instructors
Our key people/faculty
Capt. A. S. Siddhu
Director
Capt. S. R. Meena
DGCA Rated Pilot Instructor
Capt. Kapil Singh
Faculty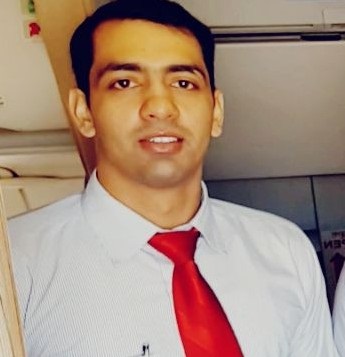 Capt. Prashant Sharma
Faculty
Capt. Pritam
Visitor Faculty
00

+

Aviation courses
00

+

pilot trainers
00

+

trainee student
00

+

Placed Student
Meena sir thank you so much your way of teaching is excellent I was scared how will I pass ATPL exams but you made it possible.
Capt. Arunendra Patel
Spicejet Airlines
Hi everyone if you are looking for someone for CPL and ATPL classes I would recommend Capt SR Meena classes this is my personal experience. I clear all the paper in one go.
Capt. Rashabh Dwivedi
Spicejet
Best institute for start a career in aviation. Also for CPL and ATPL exam classes. Capt S r meena is very experienced in flying and teaching both.
Capt. Vishal Bhardwaj
Spicejet
Very nice experience.....feels like home very comfortable....great work done by teachers...always promote students for their bright future....fills courage among future pilots 😊
Capt. Arun Sundaram
Captain
Very humble knowledgeable teacher who uses innovative teaching techniques to make even the most boring stuff like ground studies also interesting. I had referred, a few of my 40 years + old trainees to him, who wouldn't had just asked others to join him, had he not been capable of teaching them to pass standards.
Capt. Puneet Kumar
Pilot Instructor
Capt S.R Meena is having a great experience in aviation. Very knowledgeable person who can guide you in best way possible.
Capt. Ajay Devanda
Airport Authority of India
Nice coaching for commercial pilots…..Good Faculty...
Capt. Sourabh Meena
Air India
I am very lucky to be Trainee Pilot in Captessar Aviation Academy, Capt. Meena sir is really great Instructor. Thank you very much sir for being my Ground & Flight Instructor. I think you are the only approved Flight Instructor in Delhi
Capt. Chetan Prakash Meena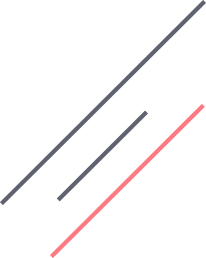 Our Success Stories Partners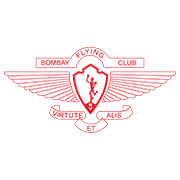 News and Blogs
Our Latest News & Updates
We always give extra care to our student's skills improvements and feel excited to share our latest research and learnings!
Go At Your Own Pace
Subscribe to Our Newsletter
Subscribe our newsletter and get updates about new thing daily